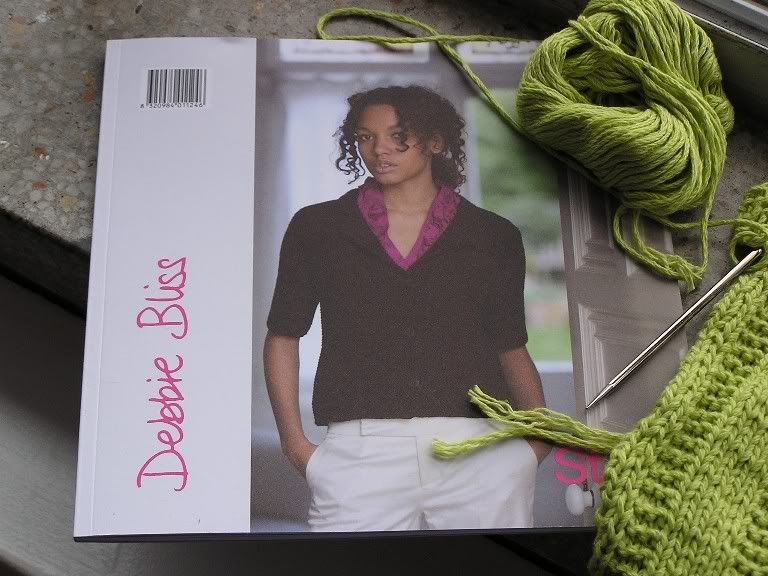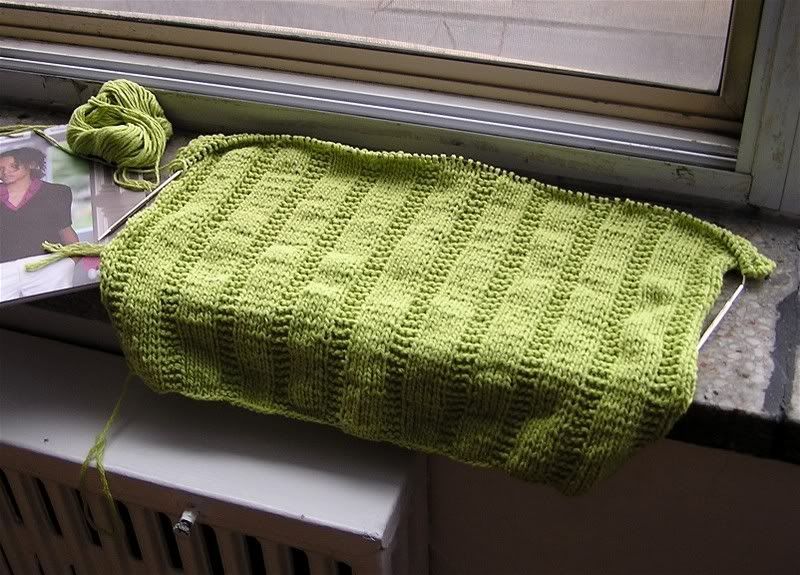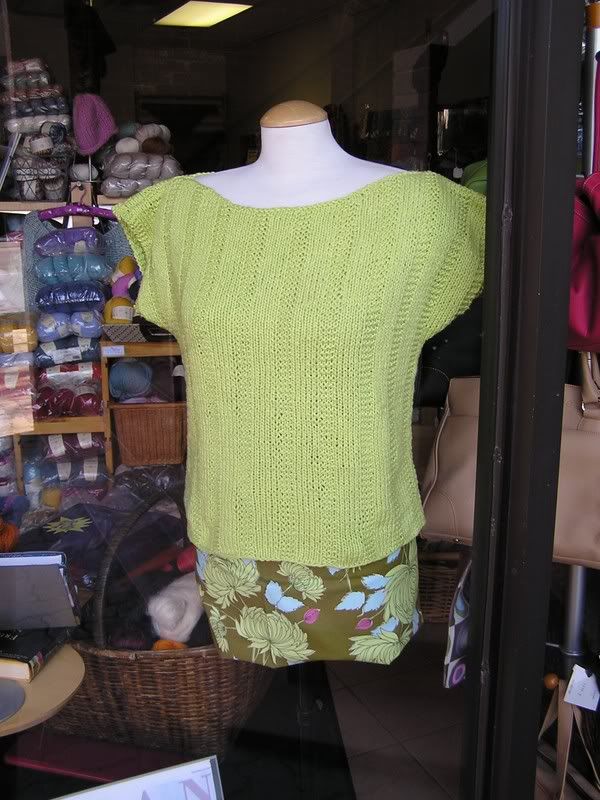 Evie!
Pattern: Debbie Bliss Stella/Pure Cotton (This is a great book! I already want to knit three more designs)
Yarn: Debbie Bliss Stella Colour 15, 7 balls
Comments: a very quick knit, very simple, but with interest. The bulky yarn really makes the knitting zip along, but the yarn is not unpleasantly heavy. The wet-blocking really evened out the stitches and gave the fabric more drape. This was a sample project commissioned by Needles and Pins.
She is already holding court in the window at
Needles and Pins
. I have to say, it was a really easy, fun, and quick project! It only took a while because I had other things on my plate and knitting projects oddly don't progress very fast when you don't touch them for a week or more.
Also, the book (Debbie Bliss
Pure Cotton/Stella
) the pattern is from? Fantastic. I can think of at least four or five other garments I would knit in a heartbeat. And the fact that the book is divided between Pure Cotton and Stella. The gauge seems fairly interchangeable, so anyone buying the book for either yarn would have quite the array of options.