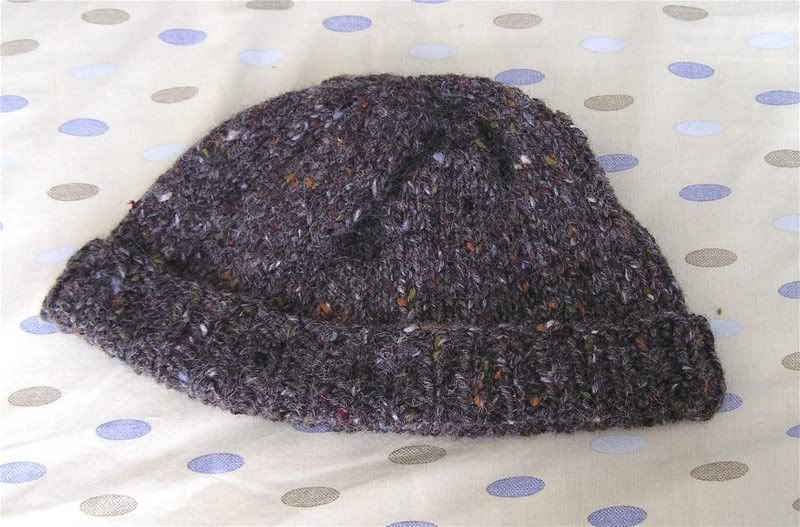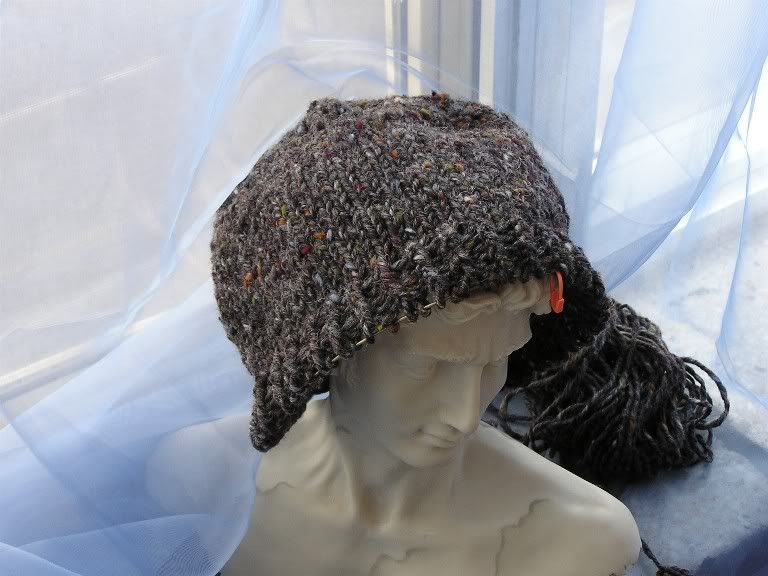 Donegal Hat
Yarn: Debbie Bliss Donegal Chunky Tweed (102), 1 skein
Pattern: Knit Fiend's Spiral Top Down Hat
Pattern here
.
Started: January 16, 2007
Finished: January 19, 2007
This is a hat I knitted for Mike, when it came to my attention that he, the supportive husband of a knitter, was knit-hatless. Problem solved: a quick and dirty hat that is sturdy and warm enough to stand up to winter. Not the softest of wools, but it did soften when I washed it.
Oh, if you knit with this wool, don't pull hard on it. Just don't.