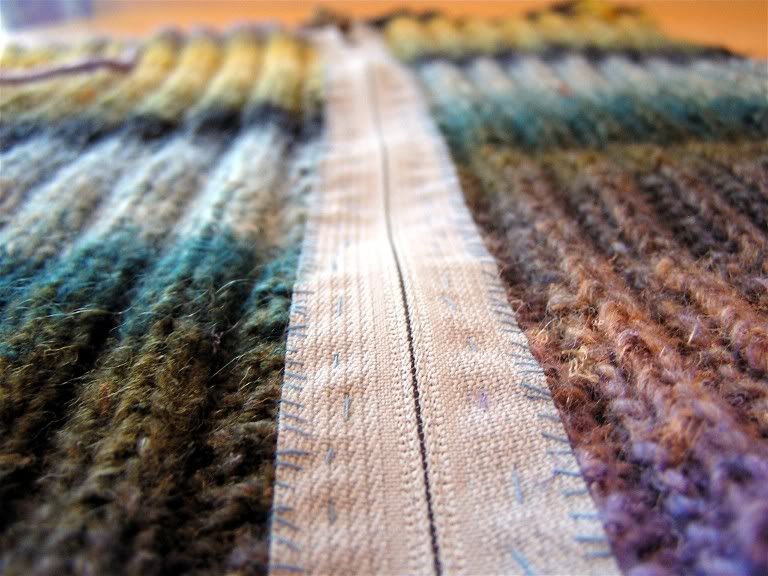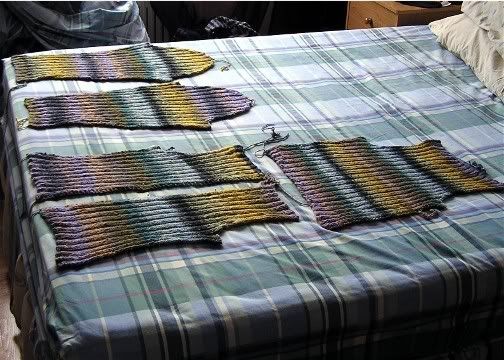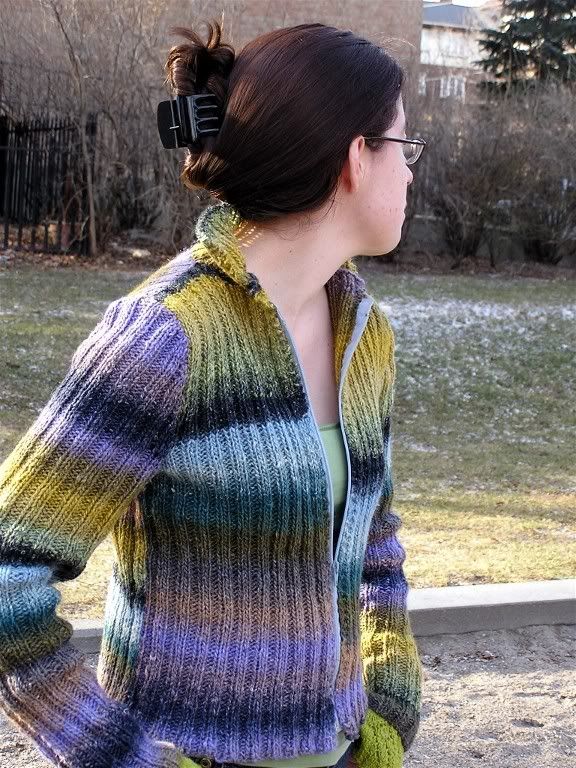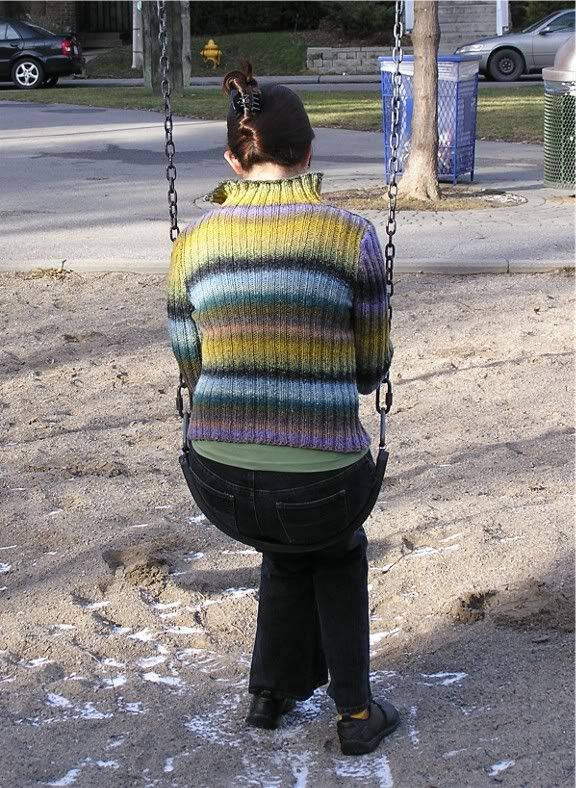 York
Pattern: Noro Knits by Jane Ellison
Yarn: Noro Silk Garden 247, 8 balls
Started: end of August 2006
Finished: January 11, 2007
Notes: I somehow forgot the front neck shaping, but it doesn't seem to have made too much of a difference. Must remember to READ the pattern more often.
Thanks for Rosemary for the book! What a great birthday present. I had bought the yarn on impulse, glad I did.
This was my very first zipper! Thanks to everyone for the advice!