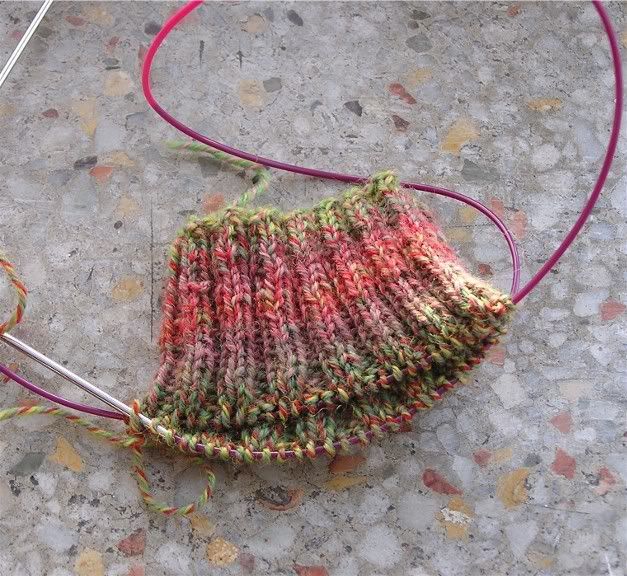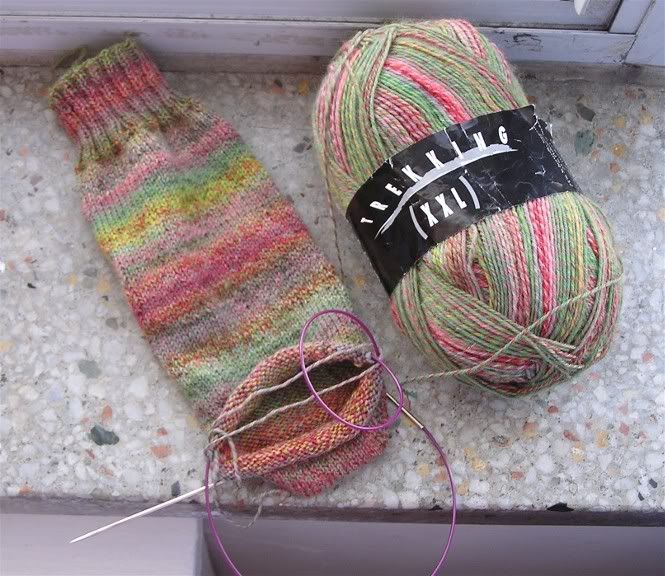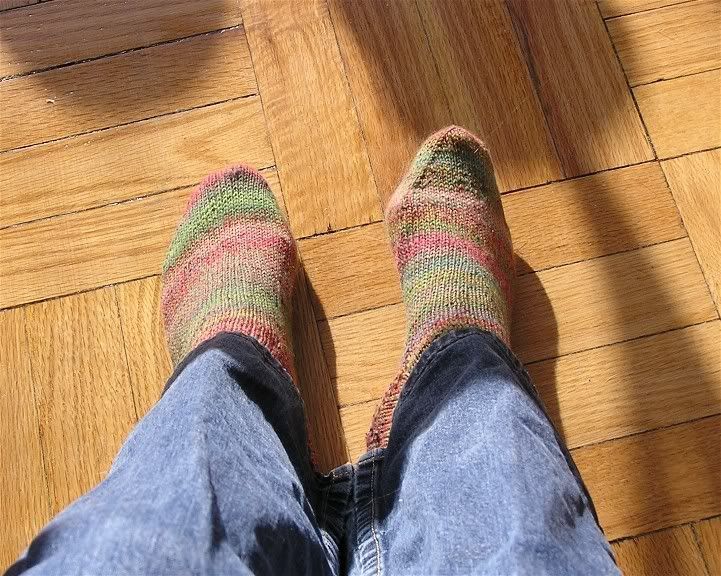 Watermelon Trekking Socks
Started: March 4th
Finished: March 13th (knitted) March 16th (grafted)
Pattern: Standard sock pattern,
Knitter's Handy Book of Patterns
Yarn: Trekking XXL 107 (from Lettuce Knit)
Needles: 2mm 32" Knitpicks Classic Circular (faulty!)
These were super fast socks, for the amount of time I spent on them. I got them grafted in time to wear them to a conference at Western that Mike and I attended. I love these socks!!
Trekking is a nice fine yarn, even finer than Regia. These socks should therefore be wearable further into Spring than any other handknitted socks I own.